***
Studio Drums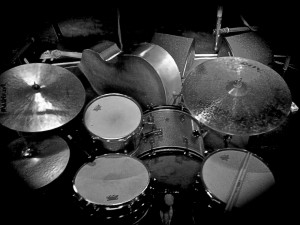 Nowadays many musicians and producers are working with big and well-sounding Drum-Sample libraries. But do you still think that in contemporary music drums sound kind of the same? Are you looking for somebody to help you creating songs and contributes own ideas? Maybe somebody with a good sound and the ability to play your songs with a good musical feeling?
I offer you my skills. I am able to adapt my drumming to your music and ideas.
Furthermore I am working with 3 different Studios. According to what you are looking
for I can recommend the appropriate Studio if needed.
http://kozmicsound.de
http://www.megaohm-musik.de
Check out some of my recordings!